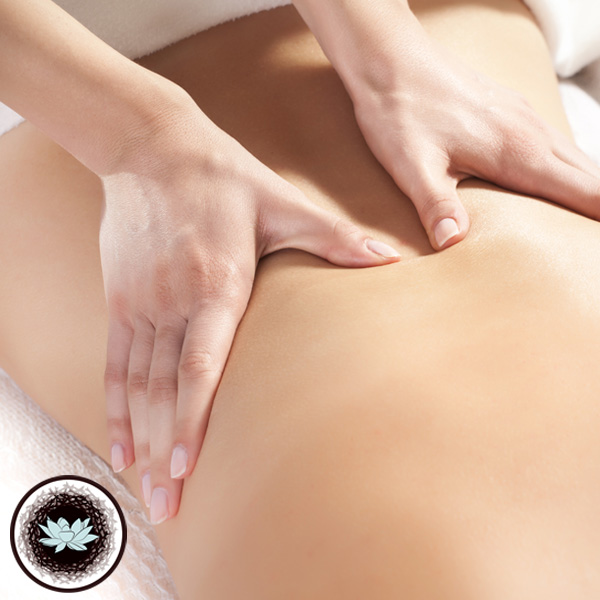 Promotes relaxation, helping to restore and heal the body.
Relaxes muscle spasm and cramping; promotes complete recovery and improved overall muscle balance.
Increases circulation to muscles. Massage helps prevent buildup of metabolic wastes resulting from strenuous exercise or injury.
Promotes healing of injured tissue by decreasing inflammation and increasing blood flow to the muscle.
Stimulates lymphatic system, which eliminates wastes and toxins from the body. Effectively interrupts the pain cycle by relaxing muscles, increasing circulation and removing metabolic wastes.
Dilates blood vessels, improving circulation and relieving congestion throughout the body.
Improves muscle tone and helps prevent or delay muscular atrophy resulting from forced inactivity.
DOREEN COSTA, LMT: DEEP TISSUE, SWEDISH, AND MORE!
Doreen is a NYS licensed massage therapist. She graduated from the Center for Natural Wellness School of Massage Therapy in 2005. She is also a NYS licensed and registered occupational therapist with over 18 years of experience. As an OT, she has worked with individuals with various needs and within all age groups. She desires to practice within both professions with the intent to help others enhance the quality of their lives.
Doreen strives to provide her services in a professional and caring manner being very sensitive to the needs of her clientele. She will customize her massage sessions and incorporate various massage therapy techniques depending on the needs of her clients. She can vary her pressure to provide deep tissue work or utilize a lighter touch. Whether the goal is to help minimize aches and pains, alleviate stress, or just to relax and unwind to take time out for yourself, she hopes to create a safe, effective, and positive experience.
Makala Gatta, LMT: Deep tissue, sports massage cupping and more
Makala Gatta is a graduate of the Center for Natural Wellness School of Massage Therapy. Makala has been a licensed massage therapist since 2011 specializing in Deep tissue, Sports, Cupping and Medical massage.
Makala most recently worked for the University of Texas Collegiate athletic program as a massage therapist and as an athlete herself, Makala is well versed in the aches and pains that come with trying to stay active, and strives to help her clients stay balanced so that they can continue doing what they love. Based on the clients needs, she customizes each massage session to help speed up muscle recovery after a workout or injury, increase or maintain range of motion, ease chronic pain, and reduce muscle tightness to prevent injury.
Allie Lockrow-Lindsay, LMT: Deep Tissue, Swedish, AromaTherapy, Cupping, Prenatal Lymphatic and Energy Work
Allie Lockrow-Lindsay is a graduate of the Center for Natural Wellness. She has been working as a massage therapist since 2015.
She is trained in a variety of massage modalities including Deep Tissue, Swedish, Aroma therapy, Cupping, Prenatal, Lymphatic facilitation and Energy Work.
Allie knows there are many reasons to seek a massage therapist. Whether you are looking to decrease your bodies response to stress, improve mobility for your workout or are recovering from an injury, Allie will be there in each phase of your journey, assisting you in reaching your goals.
Allie's work is fueled by her passion for the healing arts, as well as, her dedication to the specific needs of each and every client.
Katie Killian, LMT: Swedish, Cupping, Shiatsu, acupressure and energy balancing
Katie is a Licensed Massage Therapist who believes the body has the innate ability to heal itself. Using an intuitive approach, she creates the ideal environment for your body to unwind on its own. Her unique style integrates acupressure and energy balancing within her Swedish flow. Passionate about western and eastern modalities, she will customize any session from targeting chronic pain areas with medium firm pressure or light relaxation to cupping and shiatsu. Katie brings compassion with the power of intention to create a peaceful experience.
60 MINUTE MASSAGES
MONTHLY MASSAGE • $59.99
*6 Month Contract
3 PACK OF MASSAGE • $210
SINGLE 60 MINUTE MASSAGE • $79.99
90 MINUTE MASSAGES
MONTHLY MASSAGE•$89.99
*6 month contract
3 PACK OF MASSAGES•$299.99
SINGLE MASSAGE•$109.99
>> SPECIALTY MASSAGES SUCH AS DEEP TISSUE PRENATAL, SPORTS, ETC. ARE SUBJECT TO $10-$15 UP-CHARGE FOR ALL OPTIONS! <<
PLEASE NOTE STORE POLICY
>> All appointments are on a prepaid basis only. No appointments can be scheduled with out pre-payment.
>> 24-hour Cancellation Policy
>> All packages and services at WellNest have a 6 month expiration date from date of purchase.
>> No refunds, balance transfers or returns permitted.
>> Splitting Packages is not permitted as each individual needs their own account.
Experience these benefits through your choice of our large variety of massage modalities all conveniently located near Latham, Niskayuna and Albany, NY.

SPORTS MASSAGE
Sports massage therapy is geared toward athletes of every kind, from world-class professionals to weekend joggers. The particulars of the sports massage technique are specific to the athlete's sport of choice. Focusing on areas of the body that are overused and stressed from repetitive and often aggressive movements.
Aspects of sports massage therapy are gaining popularity as useful components in a balanced training regimen. Sports massage therapy can be used as a means to enhance pre-event preparation and reduce recovery time for maximum performance during training or after an event. Athletes have discovered that specially designed sports massage promotes flexibility, reduces fatigue, improves endurance, helps prevent injuries and prepares their body and mind for optimal performance.
One of the key benefits of Sports massage therapy compared to other modalities is its ability to target muscle-tendon junctions.
CRANIAL SACRAL THERAPY
Cranial sacral therapy (also known as craniosacral therapy) is a gentle, noninvasive form of bodywork that addresses the bones of the head, spinal column and sacrum. The goal is to release compression in those areas which alleviates stress and pain.
Cranial sacral therapy seeks to restore the natural position of the bones and can decrease stress from chronic injuries as well as provide relief from migraine headaches, neck and back pain, temporomandibular joint disorder (the inflammation of the joint that connects the lower jaw to the skull) and more.
LYMPHATIC DRAINAGE MASSAGE*
Lymphatic Drainage Massage (also called lymphatic drainage and lymph massage) is a form of very light massage that encourages lymph flow in the body. It is particularly good for detoxification, edema, pre- and post-surgery. It can also help with cellulite treatments, scar tissue, spider veins, redness and acne. The lymph system is a slow-moving system of vessels and lymph nodes that is supplementary to the body's system of blood circulation. The lymph system both delivers nutrients to the cells and carries away excess water, cellular waste, bacteria, viruses and toxins. *(This modality is not currently offered but will be available soon!)
SWEDISH MASSAGE
This is the most common and best known type of massage. It incorporates long, flowing and relaxing strokes that soothe muscles and promote relaxation.
DEEP TISSUE
Deep tissue massage therapy is similar to Swedish massage, but the deeper pressure is beneficial in releasing chronic muscle tension. The focus is on the deepest layers of muscle tissue, tendons and fascia (the protective layer surrounding muscles, bones and joints).
PRENATAL MASSAGE
Massage therapy during pregnancy is a wonderful complementary choice for prenatal care. It is a healthy way to reduce stress and promote overall wellness. Massage relieves many of the normal discomforts experienced during pregnancy, such as backaches, stiff necks, leg cramps, headaches and edema (or swelling).
In addition, massage for pregnant women reduces stress on weight-bearing joints, encourages blood and lymph circulation helps to relax nervous tension -- which aids in better sleep -- and can help relieve depression or anxiety caused by hormonal changes.
Our therapists take extra care to ensure our pregnancy massage clients are comfortable. Sideline positioning with supportive, soft cushions is used to alleviate the extra strain on the lower back and pelvic areas when the pressure of massage techniques are applied. Extra strain in these areas can cause unnecessary back or abdominal pain, so naturally we want to avoid any potential discomfort.
Through the second trimester, you may prefer to lie on your back with a small, cushioned wedge placed under one hip to provide a slight elevation. Depending on where you are in your pregnancy, your therapist may utilize such massage techniques as reflexology, Swedish massage or certain techniques that address your specific requests and needs.
MYOFASCIAL RELEASE AND UNWINDING
A therapeutic treatment that works with the fascia of the muscles and utilizes gentle stretching and holds to eliminate pain and restore motion.
AROMATOUCH TECHNIQUE (Essential Oil Treatment)
dōTERRA's AromaTouch Technique is a clinical approach to applying essential oils along energy meridians and reflexology points of the back, feet and hands to help balance the Nervous system and various other systems of the body.Unlike traditional massage, it utilizes eight oils that promote relaxation and stress relief, offer immune support, decrease pain and inflammation and elevate mood.
The power of the oils and systematic approach in this application helps to boost your immunity, reduce inflammation, reduce stress and return homeostasis in the body. *Note: AromaTouch is a systematic method of applying oils rather than a traditional muscle massage. There is no pressure in this process, only light touch and motions.